Winter Park, FL, offers residents resort-style living, close access to golf courses, country clubs, and high-end dining and entertainment. It's a gem for real estate investors, families, and individuals looking to enjoy a warmer climate, with luscious estates that hug the Winter Park
Chain of Lakes
.
With the market firmly in the hands of sellers over the past two years, many wonder whether 2022 will be the year it balances back out for the buyers. So what can potential homeowners in Winter Park expect from the market in 2022? Let's take a look at the current trends!
Home prices may continue to appreciate
The median cost of houses for sale in Winter Park, FL, has increased steadily since the pandemic and is expected to continue in 2022. Unlike other parts of the country, where demand has been driving prices at high rates year over year, Winter Park shows modest increases. Prices were down about 7% from January 2021 to January 2022, and current listings are sitting at a median price of over $400,000. Luxury Winter Park homes for sale list anywhere from $900,000 to over $6 million.

Though prices haven't jumped too high yet, potential investors can expect them to continue appreciating, with dips depending on the month. November has been a solid month to sell in the past few years, as home prices have increased. Overall, late spring and early summer are still good times to sell in Winter Park.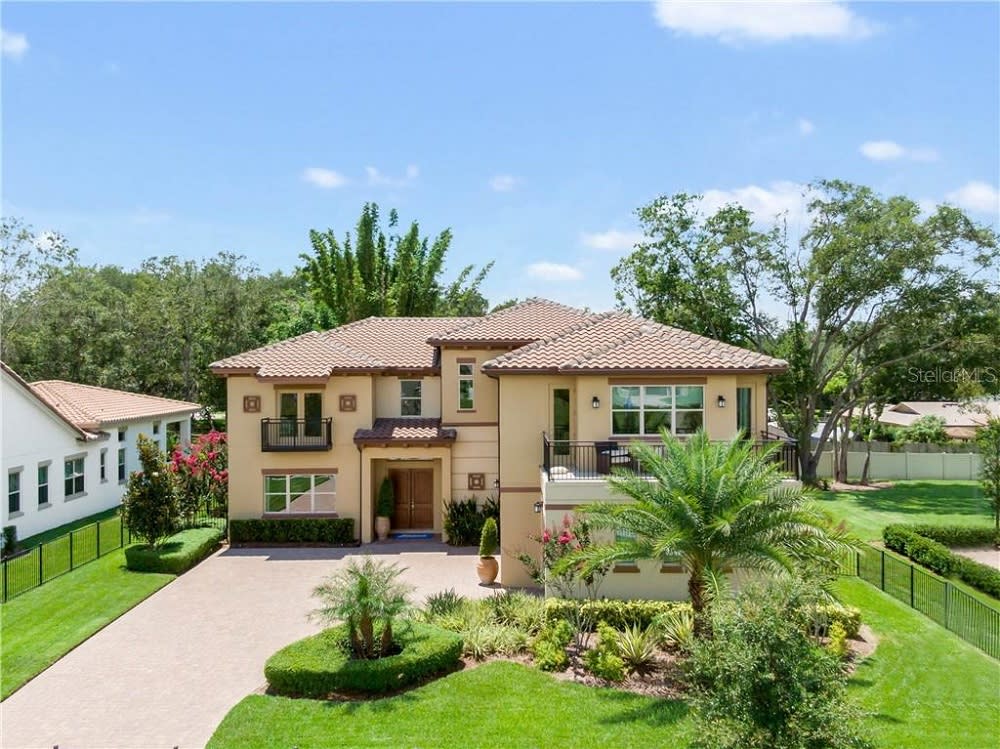 Homes may sell at or below the list price
Though home prices aren't taking giant leaps in Winter Park, the market is still very competitive and expected to remain throughout 2022. Homes aren't staying on the market long, with an average listing time of 19 days, and tend to sell at or just below the listing price.


However, particularly competitive homes are still selling for slightly above the listing price and in as few as four days. Homeowners who want to make sure their home stands out should consider some of the top home design features that Winter Park buyers want — contemporary, single-story homes continue to have high value, along with those that feature covered decks or proximity to the Winter Park Golf Course.


The most popular features in Winter Park homes for sale this year include an in-home office, fireplace, pool, or access to the water. High ceilings and walk-in closets are seeing an upward trend this year, while foyers and split bedrooms have declined in popularity. If you're thinking about adding your home to the list of houses for sale in Winter Park, FL, consider investing in a few of these features to boost your home equity before listing.
Winter Park will remain a seller's market
With high demand and low supply, the Winter Park, FL, real estate market will continue to favor sellers in 2022. Those looking to sell should work with a real estate team with experience in Central Florida. Realtors who know the local market will be able to advise sellers on which renovations to undertake and how to accurately and competitively price their homes.
To ensure a strong
return on investment
, sellers should list their homes in peak buying season, when home prices are likely to be at their max for the year. Researching other homes of similar style, location, and features can help sellers understand what comparable properties have sold for in their neighborhood. Real estate agents can assist in the research process and help sellers get a realistic appraisal for their homes as well.
Buyers will face continued competition
With only a few hundred houses for sale in Winter Park, FL, experts expect buyers to continue to face intense competition for top homes in 2022. So far, there are more homes for sale now than last year, potentially as more sellers decide to take advantage of the market. With interest rates rising closer to pre-pandemic numbers and median home prices continuing to grow, many sellers may be considering adding their homes to the market. If that happens, buyers can take a breath and may see less competition.


However, it may still be challenging to secure a new home in Winter Park in 2022 without the help of a qualified
real estate team
. Homes have been selling much faster this year than last when they stayed on the market for an average of over 50 days. This year, many homes are listed for just over two weeks before closing.
Tips for buyers
Overall, our best tip for buyers looking at houses for sale in Winter Park, FL, is to time their search carefully. Median sale prices have fluctuated in Winter Park over the last two years. In January 2021, the median price for a home was $445,000, whereas, in March of the same year, prices dropped to $346,000. Buyers should always work with a
real estate agent
who can predict how the local market will shift and change — they'll have a sense of what to expect month-to-month as the year progresses.
Current homeowners considering relocating should also try to get the most out of their existing home as possible. Before selling, increase your home equity as much as you can, either by paying down your loans or performing minor or significant renovations. The more you make from your current home, the more competitive you can be when bidding on your next one.
Winter Park real estate remains a strong choice for those looking to settle down in a beautiful, family-friendly neighborhood with top schools or for those wanting to make a short-term investment with a solid ROI. If you're ready to look into Winter Park homes for sale, reach out to the
Tate Advisory Group
today for expert guidance and unparalleled service!