Situated a mere three miles north of Orlando in Orange County, Winter Park is a vibrant city known for its historic charm. Made up of 10 square miles, this robust town is filled with brick streets, gorgeous houses, elegant architecture, and top-notch museums. This small New England-style town will delight you with its flavorful restaurants, cozy cafes, and captivating boutiques. The perfect place for shoppers of all ages, there are plenty of world-class shopping outlets here as well. The area is also renowned for Rollins College which is the oldest private college in Florida. With its top-tier education, beautiful homes for sale, and a plethora of recreational activities, it is no wonder that people quickly fall in love with Winter Park. Its inviting atmosphere and variety of fun things to do make it the ideal spot to put down roots.

Here you and your family can explore the outdoors and get to know your neighbors in a variety of exciting ways. For example, embrace nature and soak up the sunshine by paddleboarding, kayaking, and spending the day at the beach. If you are looking for fun and creative ways to get outside this summer, search no further! Here is a myriad of fabulous ways you can make the most of the season while staying active at the same time.
1. Take a bike ride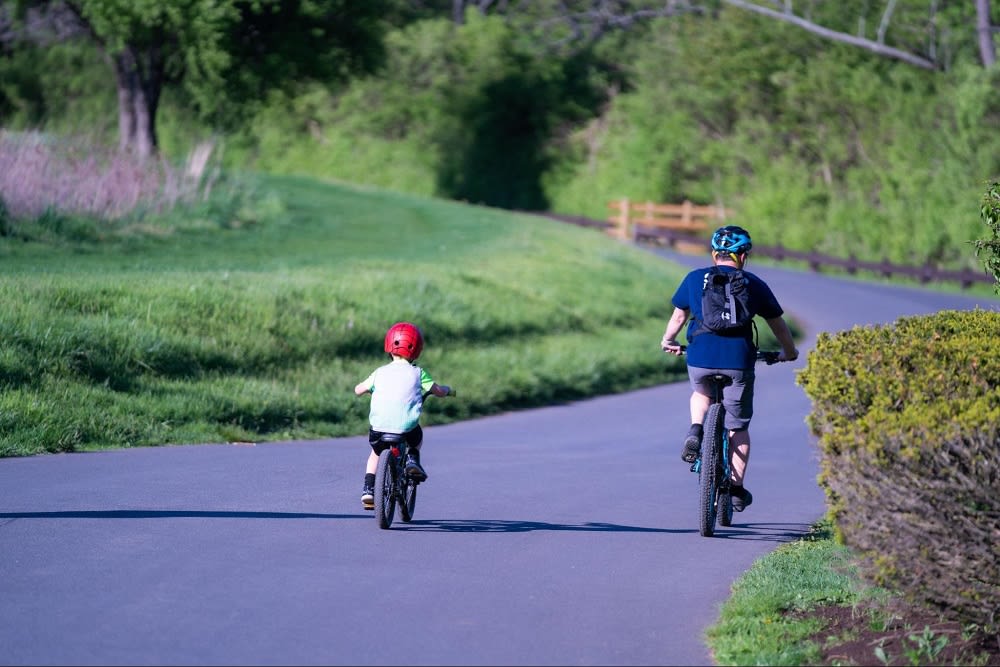 Winter Park is a favorite spot among locals for
walking and cycling
. This biker and pedestrian community is the perfect place to explore the outdoors and get in fantastic exercise as well. Currently, there are various projects underway to continue implementing safe cycling pathways and walkable trails. If you are looking to stay active this season and create treasured memories with your loved ones, this is an ideal way to do both. This is a great opportunity to get to know your neighbors and explore the community.
2. Enjoy a game of tennis
Who doesn't love to play an invigorating match of
tennis
? The tennis center features eight hard courts and eight clay courts. This is an amazing opportunity for people of all ages and skill levels to try their hand at tennis and enjoy an exciting game. If you and your crew are wanting to book a court, you can easily do so as early as 24 hours in advance. Additionally, for dedicated players who want more time on the courts, a special membership is available for purchase. If you are interested in sharpening your technique or practicing your swing, lessons are provided as well. On Monday from 7 to 8 pm there is the Beginner's class. Cardio tennis takes place on Tuesday, Wednesday, and Thursday. Skill Match Class occurs on Wednesday evenings.
3. Spend the day at the park
The park is the perfect activity for both children and adults. In Winter Park, there are several top-notch parks that are filled with exciting and fun recreational opportunities. For example,
Phelps Park
is filled with pristine facilities. Here you and your family can enjoy the playground equipment, play an energetic basketball game on the courts, and an enthusiastic round of tennis. Made up of 5.92 acres, this lovely community park is a favorite place for picnics, family reunions, birthday parties, and celebrations. Or how about visiting the well-loved
Central Park
and spending the day here? The crown jewel in the surrounding area, this park is situated on Park Avenue right in the center of the shopping district. Made up of 11 acres, this park is the gathering place for festivals including the annual Winter Park Sidewalk Art Walk and the highly celebrated Fourth of July celebration. With its beautiful water fountains, tree-lined pathways, and intricate landscaping, Central Park is a spot where hundreds of visitors gather each year. Here you immerse yourself in the breathtaking views and striking scenery as well. The beloved Rose Garden is incredibly popular as well. Located on the southern premises, this elegant garden can be rented for parties, weddings, and receptions. Take a stroll through the park and admire the vibrant flowers that are planted throughout it.
4. Shop at the farmers' market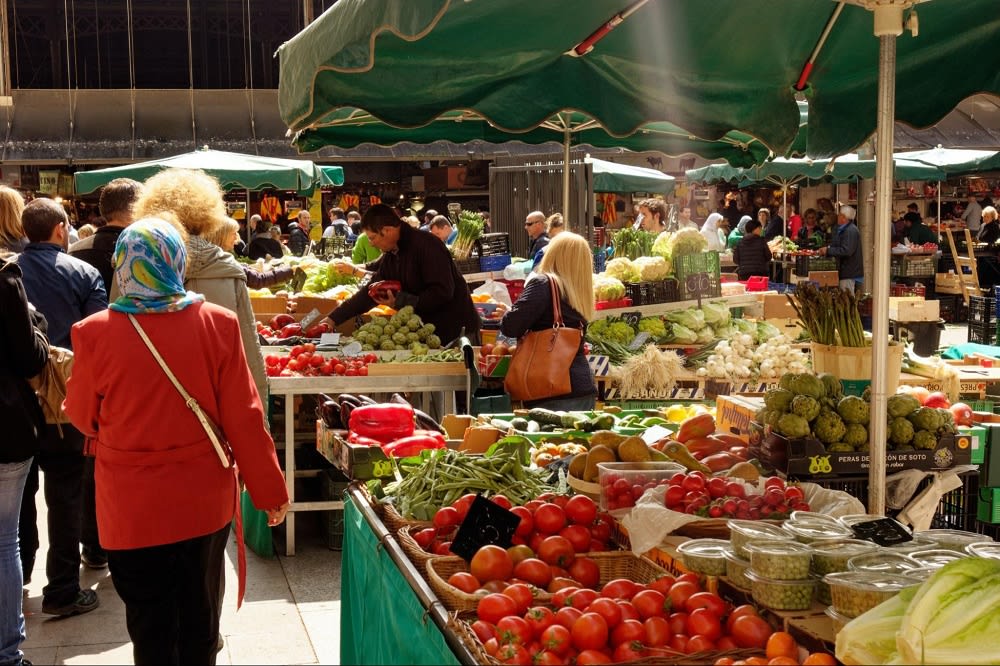 There is nothing quite like spending the morning at the
farmers' market
and stocking up on fresh produce for the upcoming week. Held in Central Park West Meadow, this lively and fun-loving market takes place from 8 am to 1 pm every Saturday. From fresh plants to baked goods, there are lots of fantastic items for sale here. Wander through the aisles of cheese, bouquets of flowers, pot pies, lemonade, and waffles. Enjoy vendors such as Mad Hombre Hot Sauce, Sunny K Candles, Mountain Kettle Korn, and many more. With its wide and diverse selection, you are certain to find something here that you will want to take home. Not only is this a great way to purchase fresh fruits and vegetables that are already on your grocery list, but it is also an excellent way to support local farmers and small businesses. Whether you are looking for homemade jelly and jam or delicious juice, there is something special for everyone here! Mark your calendar, grab your shopping bags, and get ready to have the time of your life at this local farmers' market.
5. Stroll through the sculpture gardens
Embrace the outdoors while also having an informational and fascinating visit to the
Albin Polasek Museum and Sculpture Garden
. Here you can marvel at exquisite artwork hanging in the galleries, tour the home of the critically acclaimed sculpture Albin Polasek, and explore the intricate sculpture gardens. You will find intriguing and colorful exhibits here as well. Additionally, there are family-friendly activities and special events such as the 15h Annual Winter Park Paint Out and the highly anticipated Garden Party. If you are looking to get involved and find a place to volunteer, then search no further. Additionally, volunteers enjoy benefits such as discounts in the gift shop, field trips free of charge, appreciation events, and more. From keeping the gardens to helping with the educational workshops, volunteers are an integral part of life at the museum. Some of these exciting opportunities include the following: being a receptionist, garden care, maintenance crew, event planning, and more. If you love gardening and want to make a difference in the community, this just might be the right option for you!
6. Play a round of golf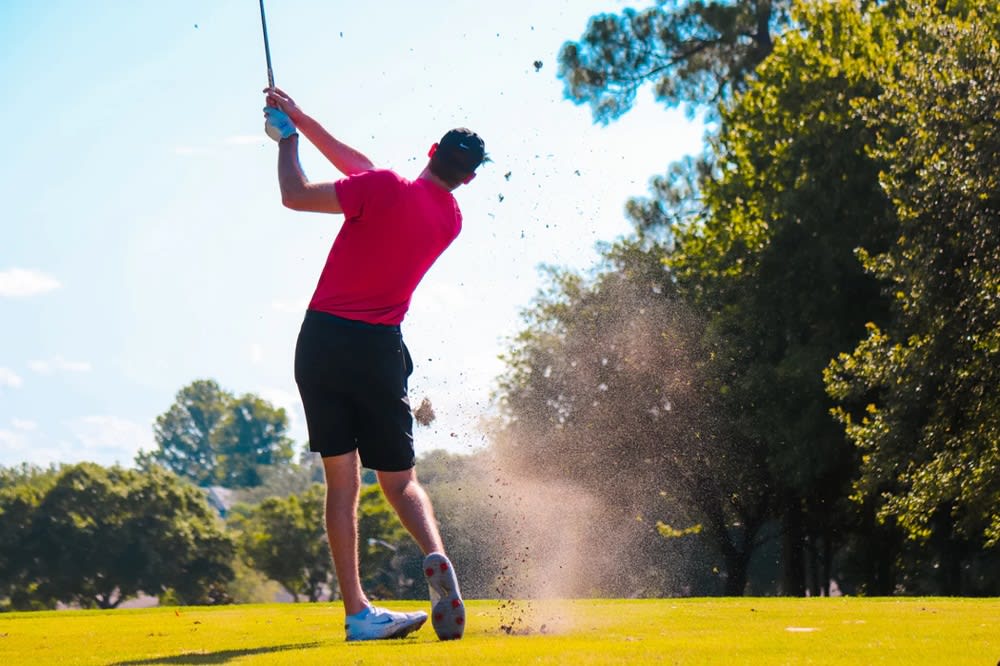 Welcome to
The Winter Park Golf Course
! This course has received glowing reviews from locals and visitors alike. Here you can embark on a fabulous golfing excursion and enjoy this public 9-hole treasure. Originally constructed and opened in 1941, this course is situated in the center of Winter Park. You can walk through the course as you play or there is the opportunity to drive golf carts as well. If you are an avid golfer and want more time to play, then you might want to consider purchasing a membership to make the most of your time. Tee times are open to the community as well. Whether you are wanting to make special memories with your family and friends or sharpen your golfing skills, the Winter Park Golf Course is the perfect location to do both.
7. Kayak on the water
Are you ready for an adventure out on the waves? Go on a one-of-a-kind
kayaking
trip with an experienced and equipped tour guide. These exciting tours have received an array of shining reviews and are well recommended for their high quality. These small groups consist of 10 paddlers which makes it the ideal size to soak up this experience to the absolute fullest and admire the striking views along the way. From the shimmering blue water to verdant woodland, you are certain to quickly fall in love with these amazing sights. Kayaking is the perfect way to get outside in Winter Park. Plus, it is fun and informative while providing an invigorating workout at the same time.
Are you considering a move to the beautiful community of Winter Park in Central Florida? Filled with gorgeous houses for sale and ultra-luxurious rentals, Winter Park is an amazing place to settle down and make your new home. Feel free to contact the
Tate Advisory Group
for more information about luxury homes, properties, and real estate for sale in Winter Park. Their well-equipped and business-savvy team of professionals will be able to guide you through the important process of finding your future dream home. They can offer invaluable input and answer any questions you may have along the way. Get started today on this exciting and life-changing journey!