As a part of Florida's Orlando/Kissimmee/Sanford metropolis, Winter Park is a city that covers about 10 square miles and is home to a population of approximately 31,000 residents. It was founded as a resort community in the late 1800s and has maintained that atmosphere ever since.


Not only has Winter Park become an escape haven for snowbirds far and wide, but it has grown into a residential space as well. In the housing market of Winter Park, FL, homes for sale are part of a robust seller's market, which means that more buyers are searching for their forever homes than there are homes available for sale.


Families who live here or those just visiting for a short time will find many great activities to enjoy throughout the year.
1. Winter Park Public Library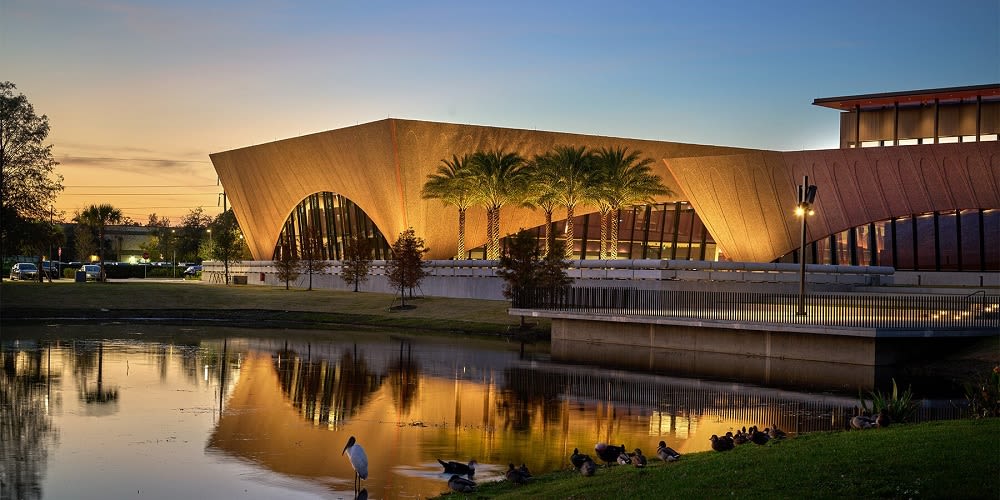 The
Winter Park Public Library
originated in 1885 when nine local women banded together to create the site for the still-young city. The library had humble beginnings in what was once a private residence among Winter Park, FL homes for sale.
Over the next century, the library experienced massive growth. By 2019, plans for a nearly 36,000-square-foot library and a 13,456-square-foot events space were set in motion, all designed by Sir David Adjaye, a world-renowned architect. The "Winter Park Canopy" has water views and an outdoor amphitheater. Patrons can now enjoy a common area, including a library commons area and education space.
Also on tap are a performance space, three collaborative working rooms, and a business center. Children and older kids can congregate in social areas, a computer lab, or private study rooms. Also available to patrons is the library's "Genius Lab" with 3D printers, a studio that allows access to video and audio production, and a spacious story room.
2. Peacocks
In the early 1900s, Charles Hosmer Morse was the largest landowner in Winter Park. Among his vast land holdings was a 200-acre plot of land that his granddaughter, Jeannette, moved to with her husband in 1945. That's when the area saw its first peacocks. More than 30 peacocks have found respite on the land, which has become a nature preserve in the years since.

The colorful — and sometimes gregariously noisy — birds are the official "mascots" of Winter Park. They hold a place of honor on the city seal. Peacocks are often seen roaming around Winter Park homes, and the community continues to protect and care for them. Only males are called "peacocks" — the females are much less colorful and are called "peahens," and chicks are "peachicks." Watch out, though. The adults can be testy, and unlike other exotic birds like penguins and ostriches, they can fly!
3. The Winter Park Sidewalk Art Festival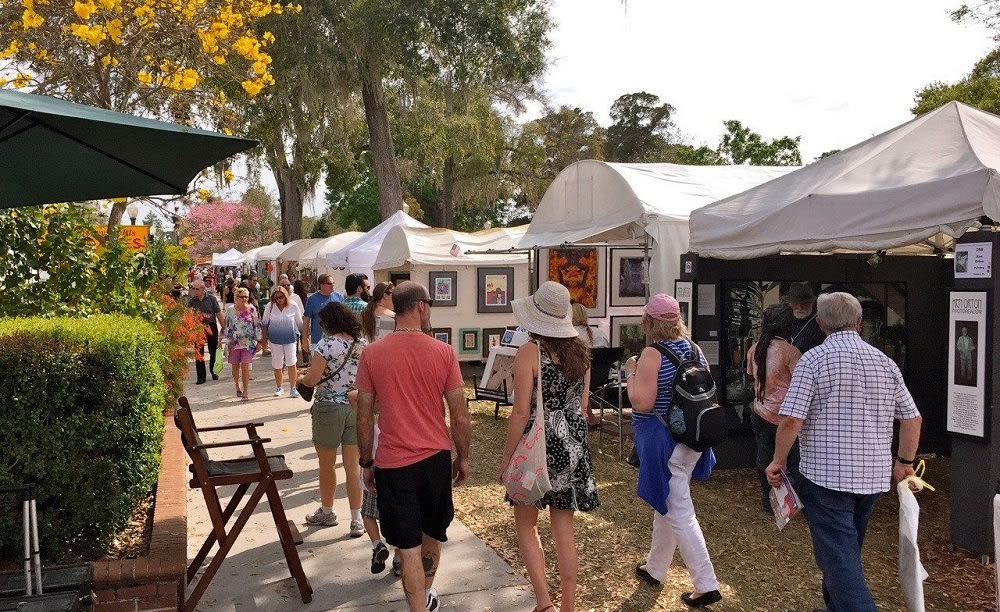 The
Winter Park Sidewalk Art Festival
is now in its 63rd year of celebrating local and international artists. The annual event takes place on the third weekend in March and is one of the oldest, largest juried art festivals that takes place al fresco. Every year, thousands of global artists apply to have their work represented in the show, and independent judges choose only a few hundred. Many genres of creativity are showcased in the festival, including jewelry, ceramics, painting, glasswork, metalwork, sculpture, and digital art, just to name a few. The festival also features a live concert and food and beverage options for hungry kids and their parents.
4. Winter Park Farmers Market
The Winter Park Farmers Market
is open every Saturday from 8 AM until 1 PM and is a favorite activity of those who live in Winter Park homes. The only time it closes is on the third Saturday in March to make way for the annual Winter Park Sidewalk Art Festival. Buy some organic produce for a fresh
salade Nicoise
, some raw Winter Park Honey for your breakfast, and some
homemade doggy treats
for your pup. The market is a fantastic way to introduce children — and adults — to healthier food options that taste amazing.
5. The Albin Polasek Museum and Sculpture Gardens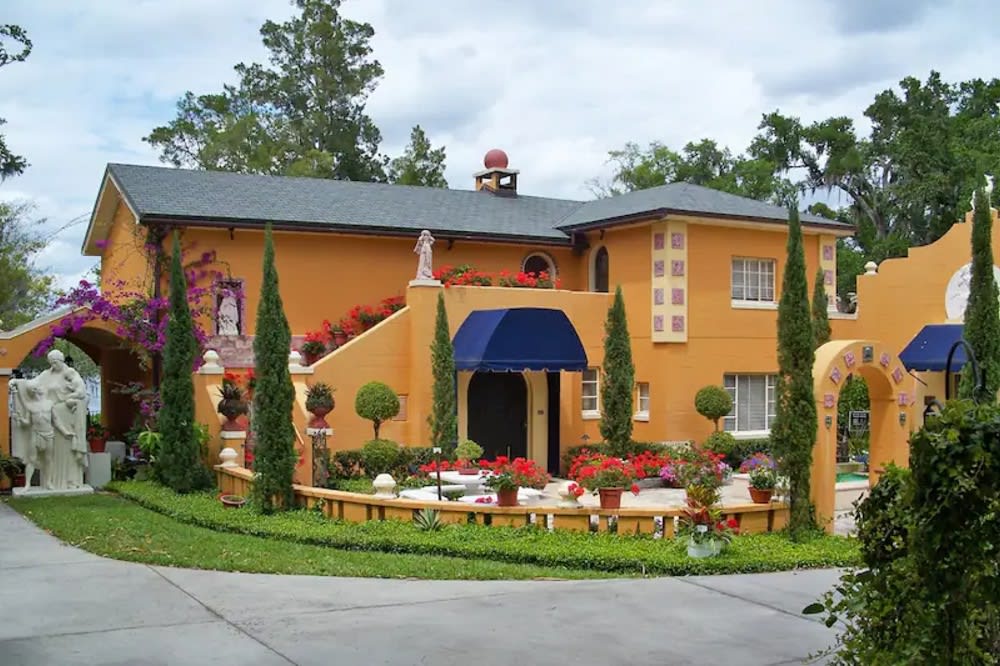 Image courtesy of Hotels.com
Once, a long time ago, the Albin Polasek Museum and Sculpture Gardens were among the Winter Park, FL, homes for sale. Locals collectively know them as "The Polasek." They are located on three acres of land that overlook Lake Osceola. The museum and gardens are on the United States' National Register of Historic Places and offer history and natural beauty for visitors, young and old, who can take daily paid tours of the grounds.

The museum pays tribute to about 200 pieces of Polasek's antiques collection and his own work and exhibitions by local artists. The garden allows visitors to reconnect with nature in its butterfly garden, several water gardens, and container gardens throughout. Once a year in April, the Polasek hosts the Winter Park Paint Out, where 25 local artists are given seven days to create paintings. At the end of the week, they are displayed in the museum's "Wet Room'' and go on sale. The proceeds go toward the upkeep of the museum.
Looking for Winter Park homes for sale?
Do you want to live near all these fun, family-friendly activities? Reach out to one of the trusted Winter Park real estate agents at
The Tate Advisory Group
for expert guidance.

*Header image courtesy of Orlando Sentinel